Georgia Mason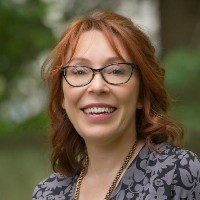 Professor Ontario Agricultural College Department of Animal Biosciences Guelph, Ontario gmason@uoguelph.ca Office: (519) 824-4120 ext. 56804

Dr. Mason is a behavioural biologist who studies how animals adapt to captive housing conditions (or fail to), especially those that meet their physiological needs but are too small or monotonous to allow natural behaviour. She is also interested in the validation of animal welfare indicators.

Click to Expand >>
Dr. Mason is a behavioural biologist who studies how animals adapt to captive housing conditions (or fail to), especially those that meet their physiological needs but are too small or monotonous to allow natural behaviour. She is also interested in the validation of animal welfare indicators.

Mason has a first-class degree in zoology from Cambridge University (1984-1987), where she also did her PhD (1988-1992) and held a Clare College Research Fellowship (1991-1994). She then moved to Oxford's zoology department, working for five years as a vertebrate biology 'demonstrator' (equivalent to an assistant professor), followed by a 5-year David Phillips Research Fellowship from the BBSRC.

Mason moved to Guelph in 2004 to take up a Canada Research Chair position. She is a visiting professor in welfare physiology at the Royal Veterinary College (UK), as well as an honorary research professor at the University of the Witwatersrand (South Africa).

Mason has served on numerous committees and working groups turning welfare science into policy, for instance for the European Union, the U.K. government's Department of Environment, Food and Rural Affairs, the U.S.'s National Academy of Science, and Canada's National Farm Animal Care Council and Canadian Council on Animal Care.
Click to Shrink <<